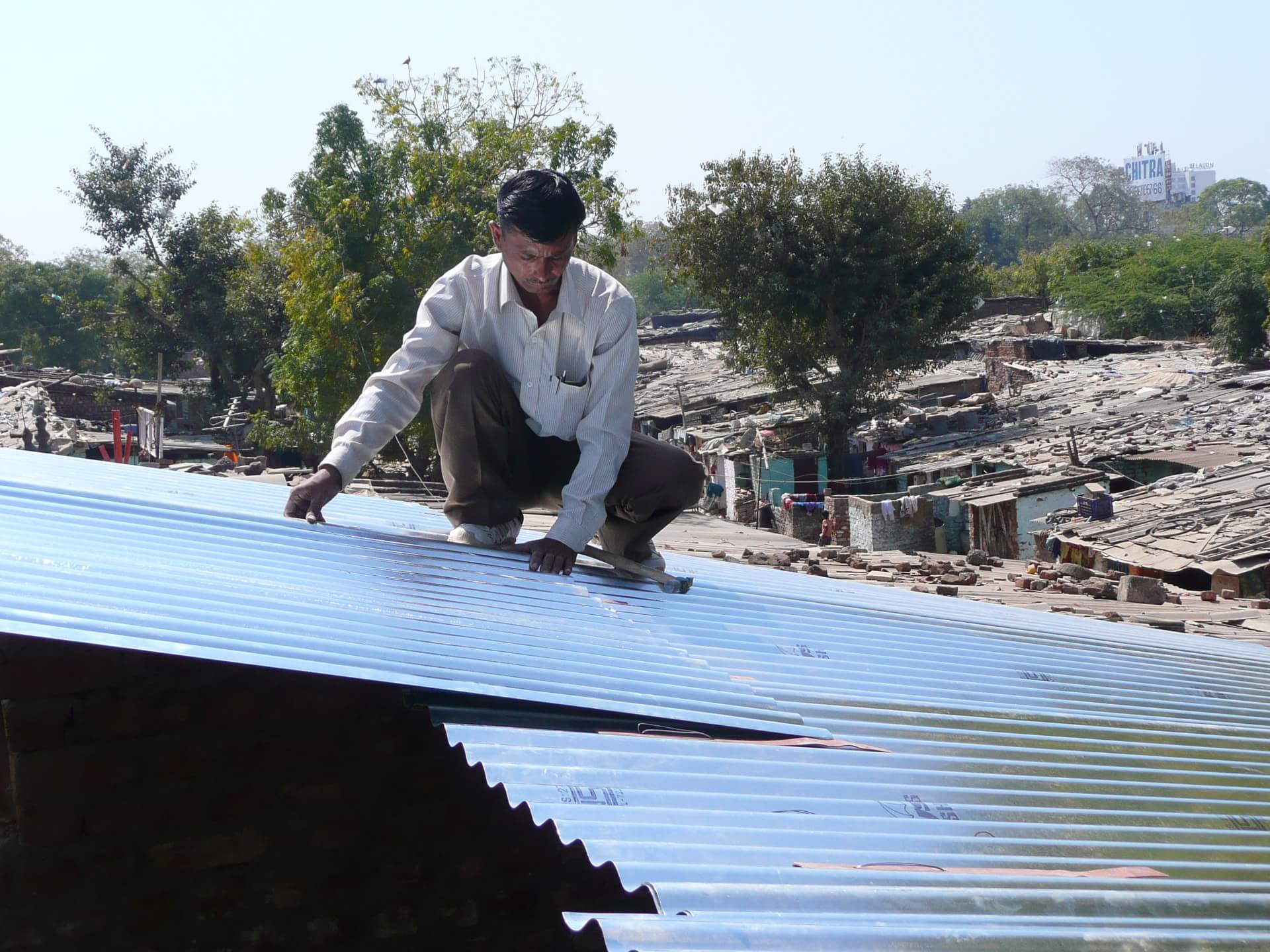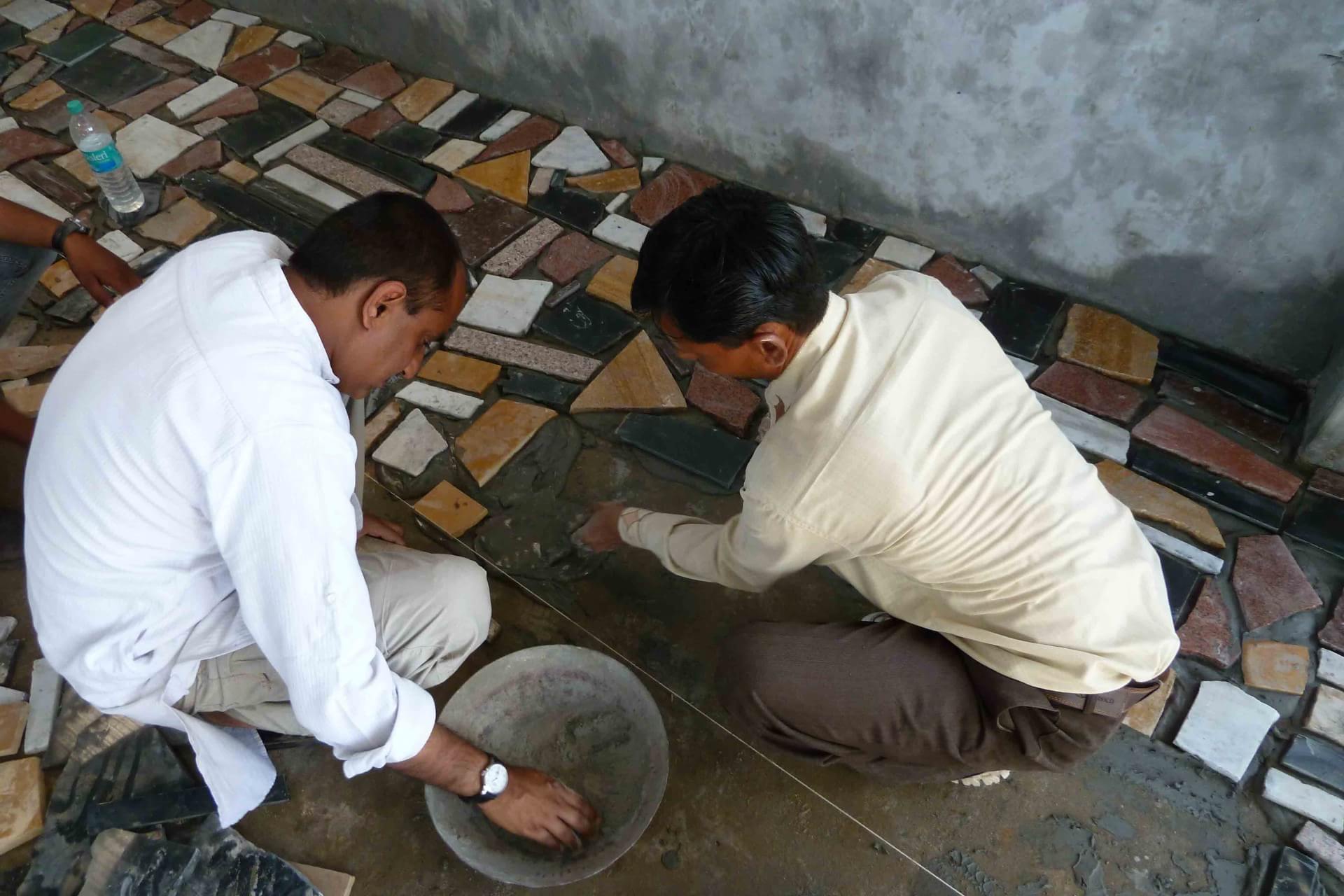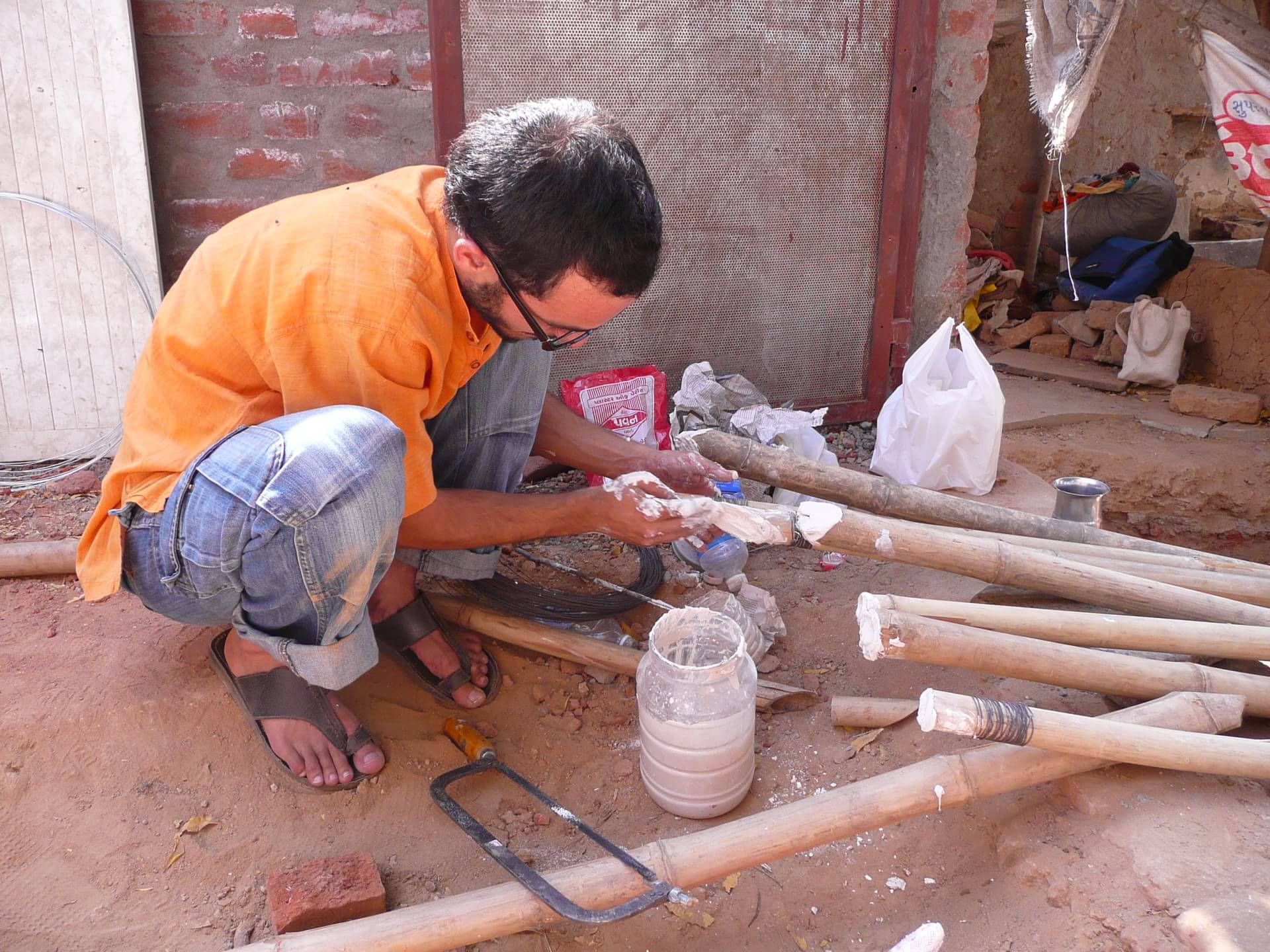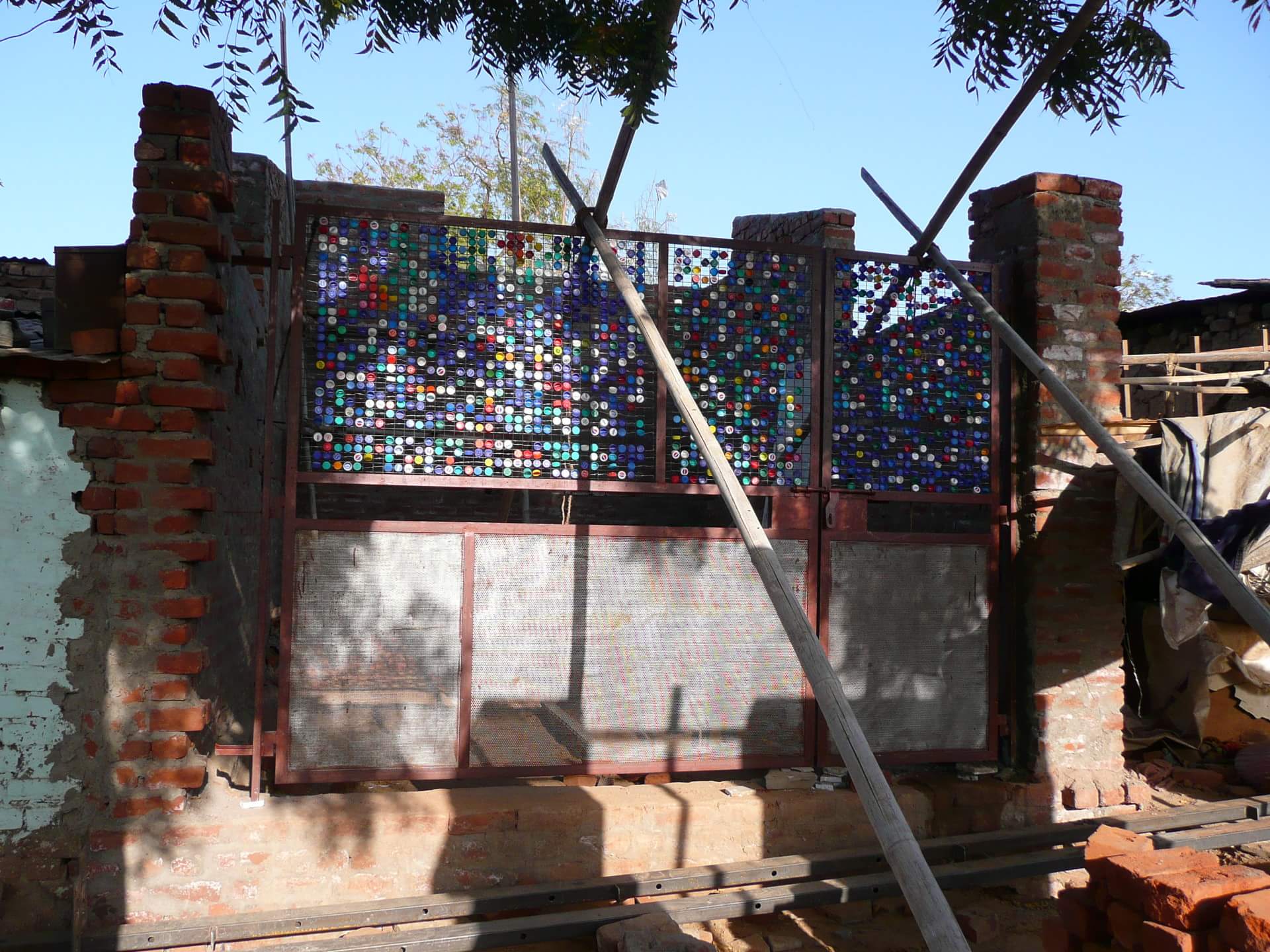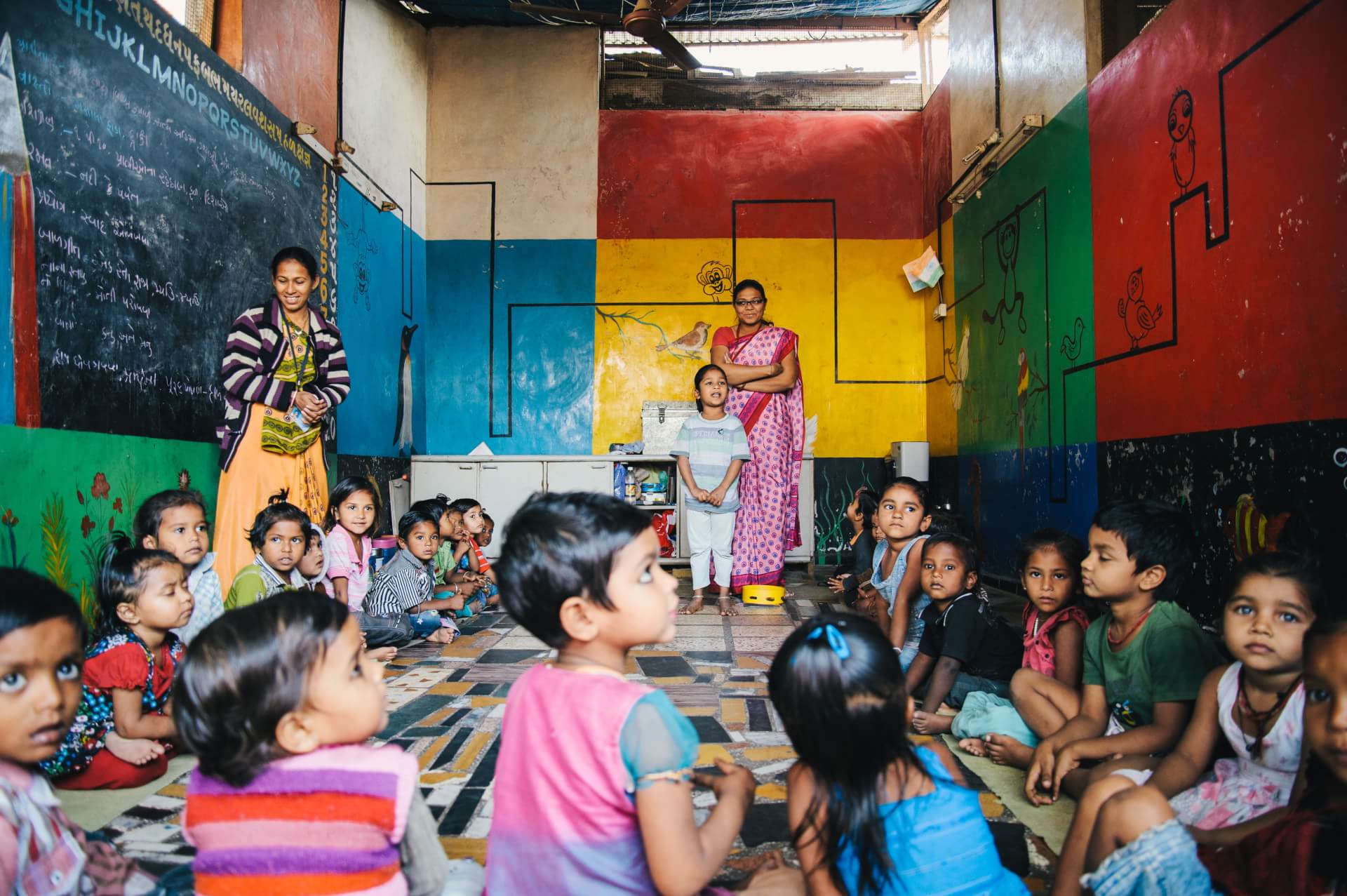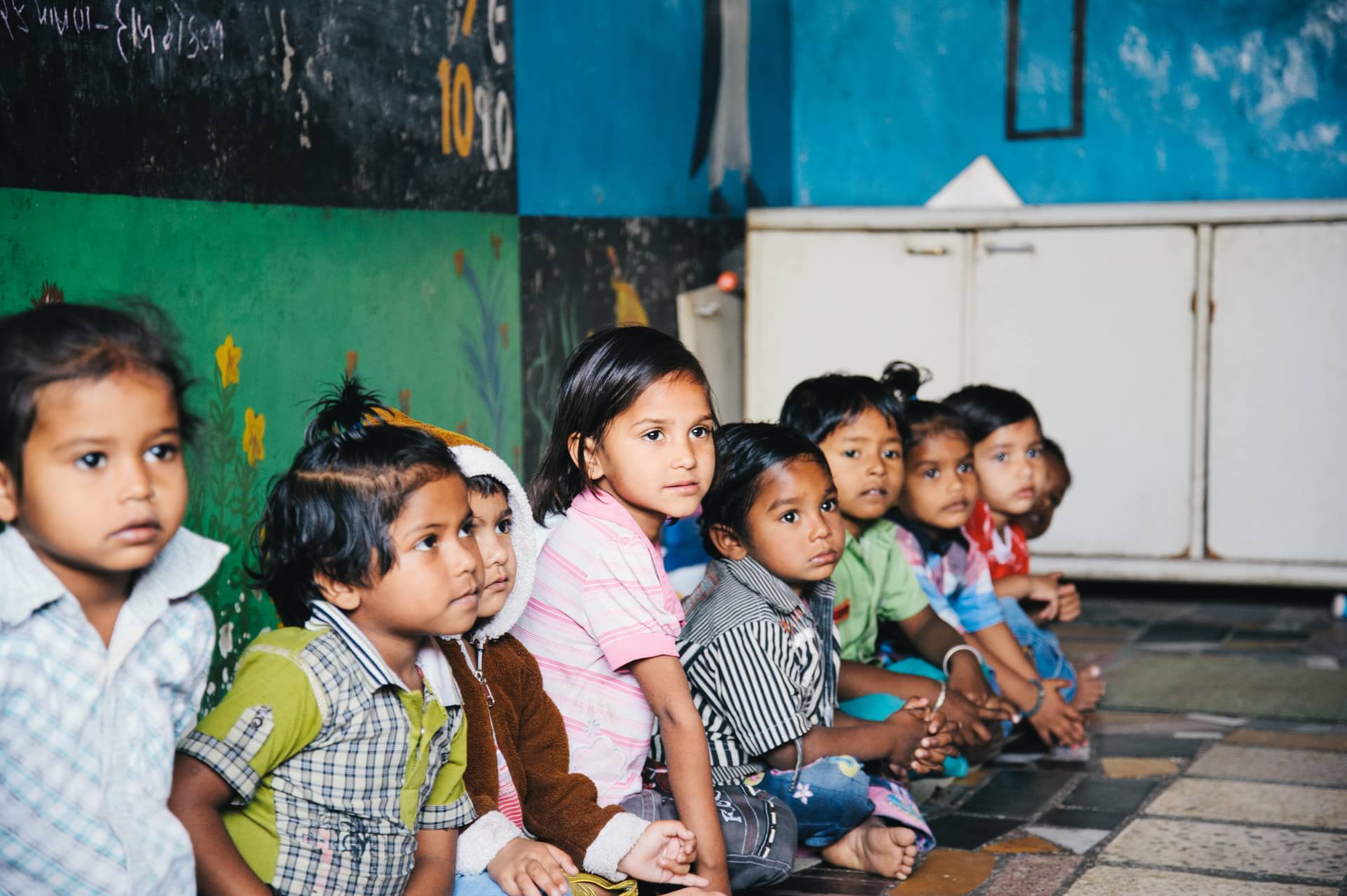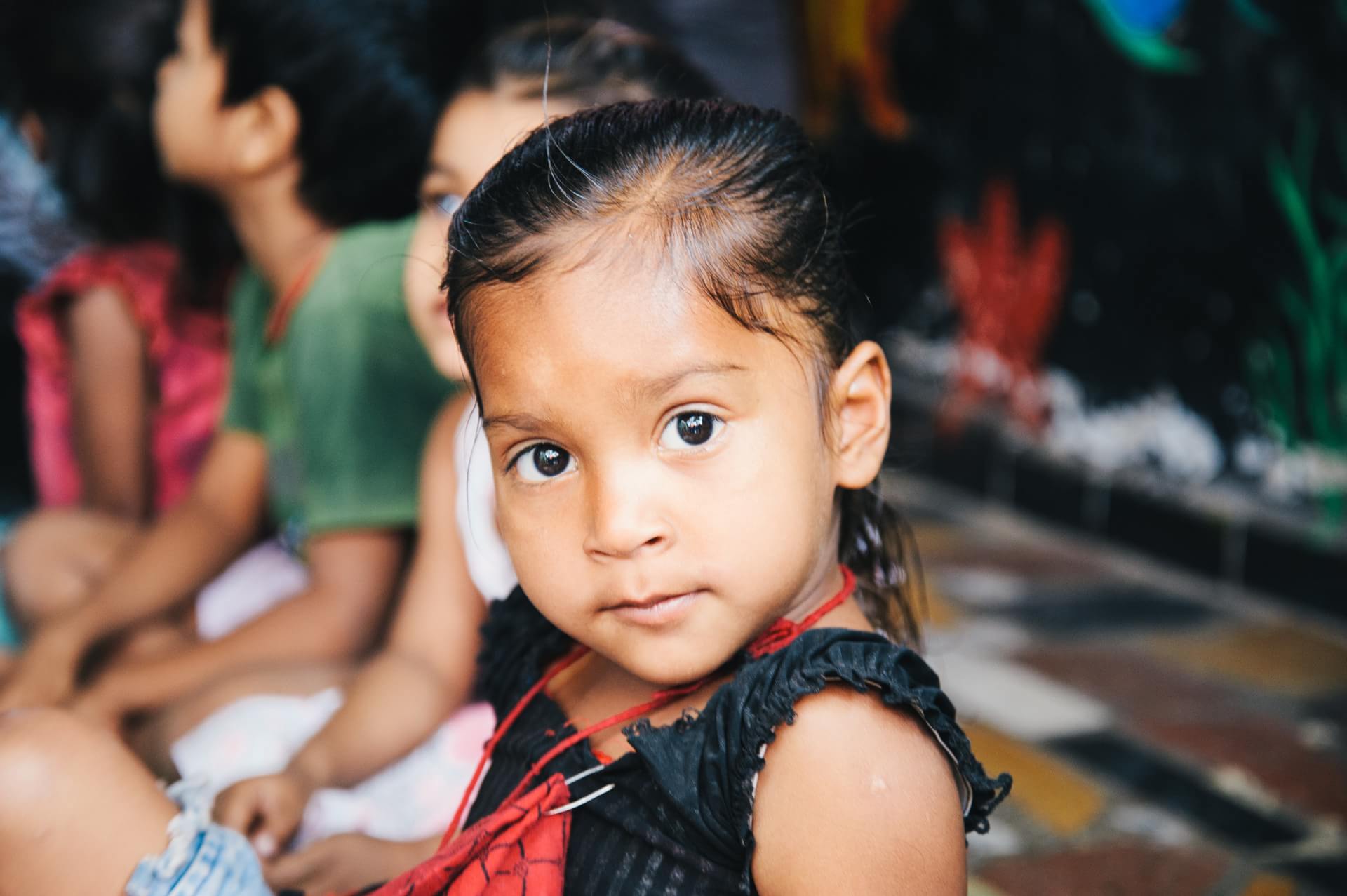 Completed: 2011, Gudgarat, India
The Anganwadi project was coordinated by Architects Without Frontiers and The Anganwadi Project .
It is one in a series of educational, health and community structures in slum communities in Ahmadabad, Gujarat, India.
The Anganwadi is best described as a one-room preschool whose focus is on basic education, nutrition, and hygiene. The building is small and unassuming, yet practical, colourful and joyful. The small room opens out to the courtyard which is separated by large feature doors that swing away to create one seamless space shaded by one of the rare trees in the neighbourhood. The highlight windows allow natural light and cross-ventilation to an otherwise dark room, while the oversized roof eaves shelter from the monsoon rains.
The theme of the project was reuse of materials. We salvaged hundreds of plastic bottles from the recycling centre to make the courtyard walls, and used their caps as a delightful splash of colour in the feature doors. The floor mosaic were salvaged tiles, as was the bathroom and entry doors.
Importantly, the project engaged the community. The builder was local, who employed the neighbour and his family as the main workers. The children in the community were also involved helping to fill the bottles with earth. There was a sense of pride and ownership and the Anganwadi is now filled daily by those that help to create it.