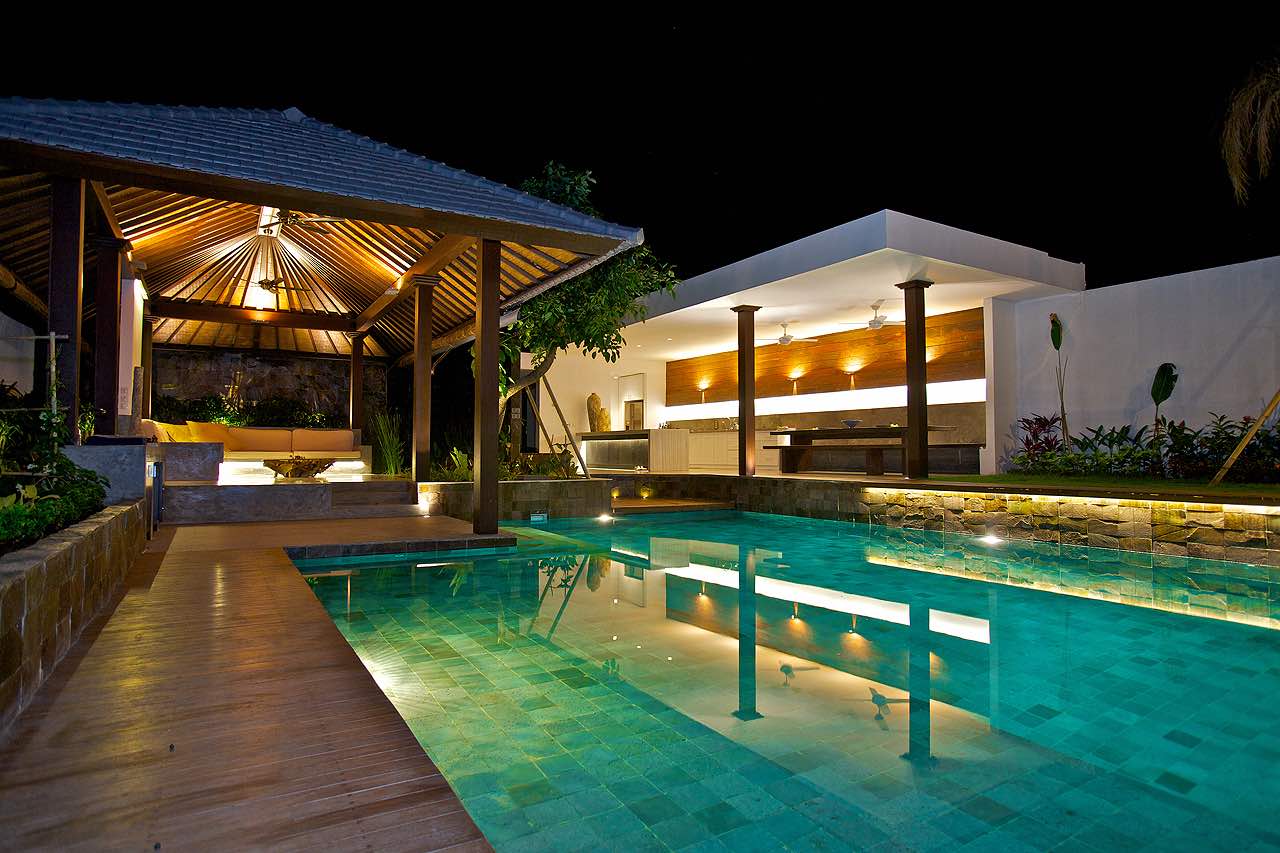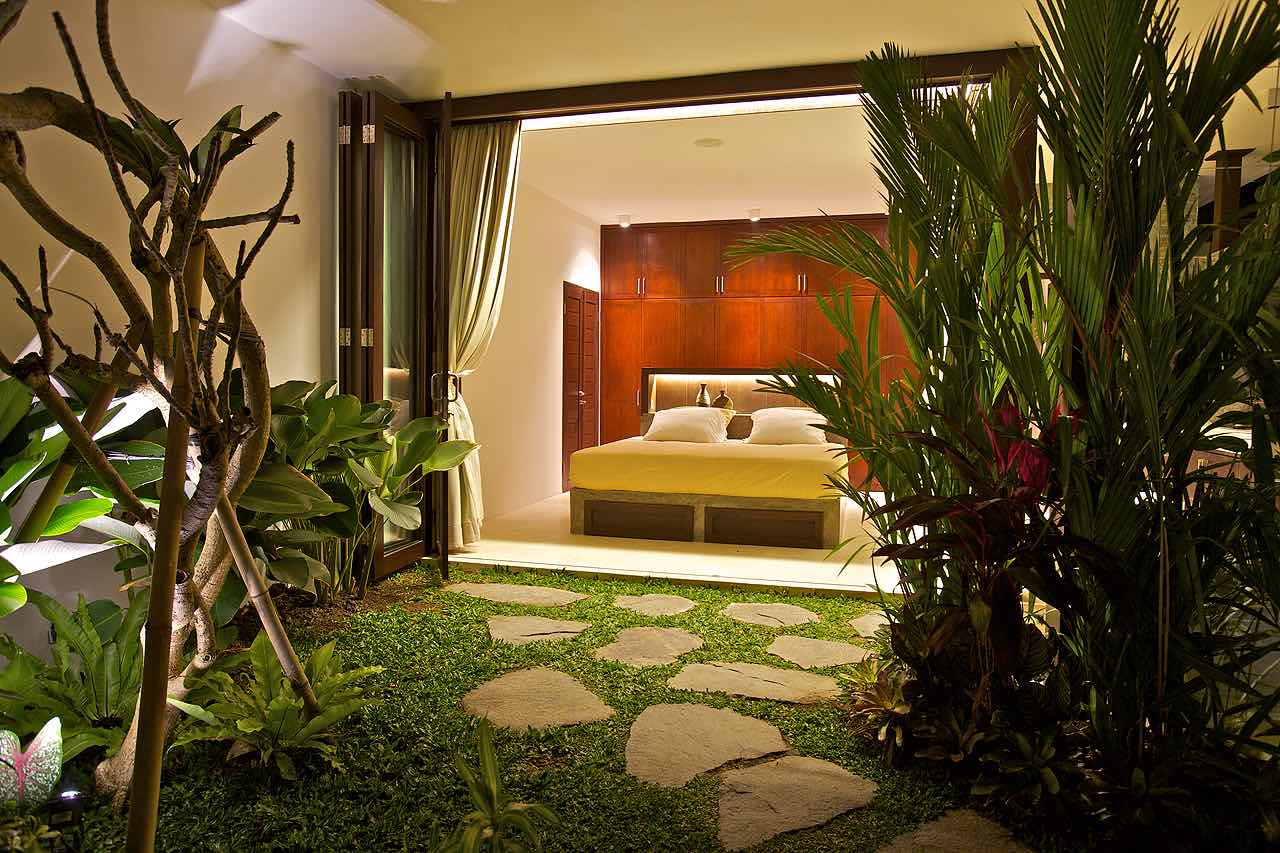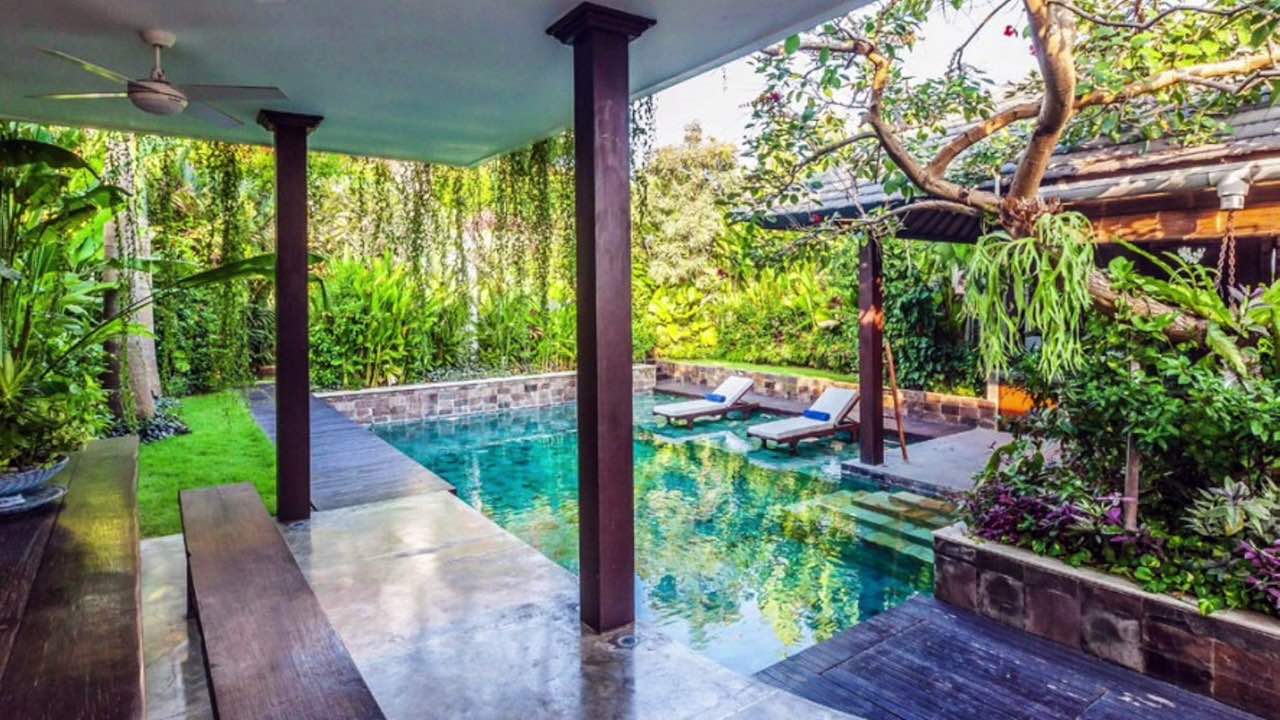 Completed: 2010, Seminyak, Bali
Villa Besok is a luxury guest accommodation and garden compound.
It is centered around the main pool, and is comprised of a series of outdoor living areas connected by timber platforms as well as three secluded bedrooms.
The villa celebrates the tropical lifestyle of outdoors with living spaces all flowing directly to the pool and the gardens.
Its aesthetic is a marriage between traditional Balinese thatched roofs and clean and elegant contemporary forms and materials.
The lush tropical landscaping is fundamental to the design and is integrated with all the living areas that form screening, provide cooling and beauty.